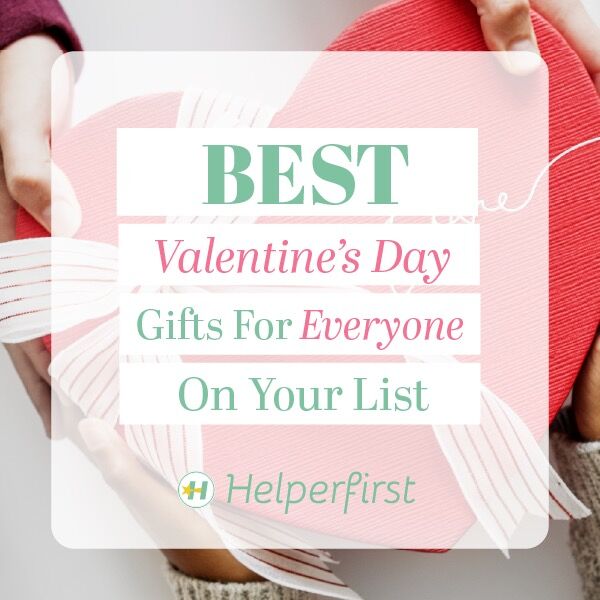 It's Valentine's Day! It's time to think about what to give to your loved ones. Valentine's Day doesn't revolve around romantic couples only. It can be for your friends, children, or any family member.
Don't stress yourself finding a perfect gift to give. You can show your love, care, and appreciation for them through these fabulous and functional gift ideas listed below.
1. Cooking Classes for the home chef
Cooking classes are the perfect alternative for someone interested in exploring their culinary interests. If you don't have time to wait for shipping, you can immediately purchase a cooking class to be scheduled in the upcoming weeks.
2. Assorted Chocolate Box for a sweet tooth
A box of assorted chocolates is a best seller for Valentine's Day. The box pieces of milk, white, and dark chocolate bonbons. Your sweet tooth Valentine will surely be satisfied and enjoy the snacks filled with tart raspberry, crunchy praline, and buttery caramel.
3. Polaroid Instant Camera for the shutterbug
It is convenient to snap a pic with your smartphone. However, your loved ones' photos can often go missing among hundreds or thousands of pictures in their camera roll. This year, give your Valentine a memorable gift: a polaroid camera.
4. 100 Questions cards Love Edition for your partner
Made to stimulate important conversations around love, this deck of 100 cards is an awesome gift and resource for anyone seeking to up their communication skills in their relationship. Some questions in the pack include: "Which of your flaws would you want to be treated generously?" and "When someone loves someone, I tend to..." Nurture open communication with your loved one with this set of cards!
5. Essential Oil Diffuser for the person who wants to relax
Give your loved ones a relaxing aromatherapy oil diffuser. It will surely give them a calm space. The oil diffuser drives away strong steam and contains two timers- 3 hours and 7 ½ hours long-that you can freely turn on and off. Diffusers have an elegant design that you can use as decor too.
6. Coffee table book for a traveler
Even if you and your Valentine might have stopped making any big vacation plans, you two can still share and list ideas for future adventures. A coffee table book that highlights different adventures such as swimming with dolphins or glassblowing. Travel books help satisfying anyone's craving for wanderlust.
7. At-Home Cocktail Machine as the Most splurge-worthy present
At-Home Cocktail Machine quickly makes martinis, cosmopolitans, mint juleps, and other creative cocktails with the click of a button. By simply pouring the glass bottles with your favorite spirits and putting a cocktail capsule, you'll already have professional-quality cocktails without having a hard time waiting. It is a perfect gift for any cocktail lover or a close friend who's fond of entertaining, even if it's just virtually for the time being.
8. Smart Mug for a coffee fiend
It is a great gift for a coffee lover who wants to have their coffee at a consistent drinking temperature. Besides, a smart mug connects to your phone via Bluetooth, where you can fully control the temperature and brew time through a mobile app.
9. Couples Face Masks for beauty lovers
You and your partner or can relax together and use matching face masks.
Some kit presents different masks, including a lotus-infused sheet mask to help hydrate and remediate dry skin, while the coconut-infused sheet mask makes skin look well-moisturized and supple.
I'm sure these assortments of ideas will let your Valentine's Day recipient received delightedness wherein they can truly enjoy and remember for the rest of their lives!