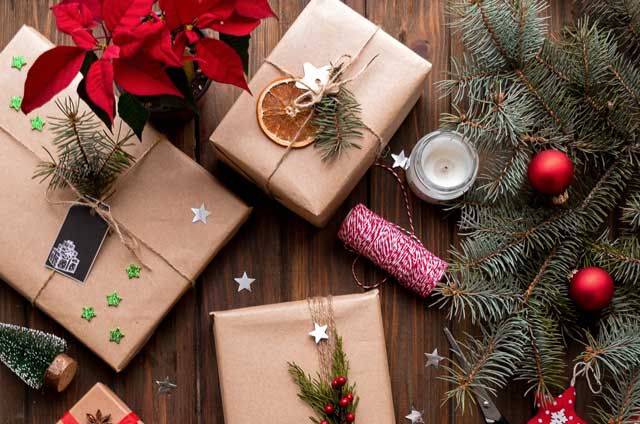 Christmas in Hong Kong
In Hong Kong, the resident Christians celebrate Christmas with services in Chinese. In the Anglican Cathedral, some services are performed in English, as they are attended by Europeans living and working in Hong Kong and those in Hong Kong. Chinese and English services take place at different times of the day. Christians in Hong Kong love to sing Christmas carols and visit Christmas markets.
Also, in Hong Kong, people send Christmas cards. They are usually bought at the store, although some still like to make them using Chinese craft techniques.
Poinsettias, decorations, lights, and birth scenes decorate churches, homes, and public places.
There is a street that only sells Christmas trees and other plants on Christmas Eve. Christmas trees are especially popular among Christians in Hong Kong.
In Hong Kong, Santa Claus is commonly referred to as Father Christmas or Santa Claus. It is known as "Sing Daan Lou Yan" (Christmas Old Man) in Cantonese, although most people use English to refer to it.
There is a "Winter Fest" in Hong Kong every year. It's a big winter party involving shopping in Hong Kong, theme parks, and other attractions.
As soon as you buy your Christmas tree, fill it with Christmas decorations and listen to the best Christmas carols, you will start to feel a little more in the Christmas spirit. While this year means things will be a bit different from the past, there are still several Hong Kong Christmas events in 2021.
Hong Kong Christmas events for 2021 are ready, and here are some of them!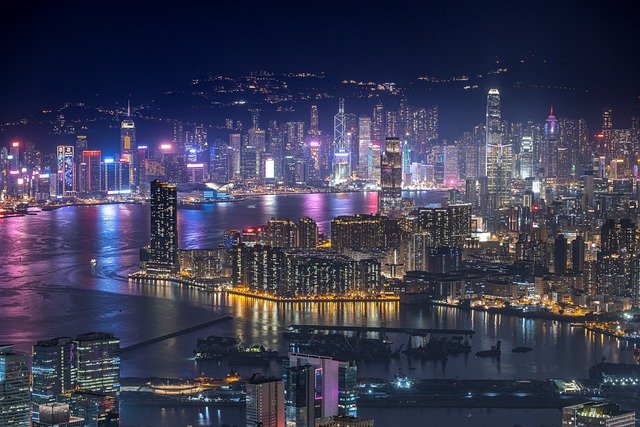 Hong Kong Christmas Events 2021
BallroomBees x K11 museum dance workshop
Until December 12th, BallroomBees will teach boys and girls between 2.5 and 11 at the K11 Musea. The workshops are open to everyone (no dance experience required!) And will end with a Christmas show for parents and the public on December 12th. The workshop will present a playful and more modern approach to ballroom dancing. Can you imagine how nice it will be to see young people recreating hits by dancing?
BaseHall Christmas Party
After the BaseHall Christmas market on December 11th, the space will be transformed into a BaseHall Christmas party starting at 5:00 p.m. Beginning with Michael Bublé-style vibes brought in by the six-member band The Carpio Brothers, the party will continue with festive beats and mixes from DJ Miles Slater as the evening progresses. There will also be a Christmas contest for the ugliest Christmas sweater, a variety of classic games like Uno, Cluedo, Jenga, Catan, and even a full-size Connect Four. With so much fun and festive glee, be sure to gather your friends for games, music, food, and mulled wine at BaseHall.
Christmas is everywhere at Eaton HK.
As a tribute to Hong Kong's retro neon signs, Eaton HK offers a "Let it Glow!" accommodation package (About $1000 for two) throughout December. This is complemented by photogenic locations and festive decor throughout the hotel and DIY neon art kits in their hotel rooms. In addition, Eaton creates a recycled Christmas tree and invites all community members to participate in its decoration. You can participate in this important community event by donating green items (up to 50 x 50 cm) until December 8th; Anything sturdy and green, like Tupperware boxes, shoe boxes, and books, can be used to stack and build the tree. This Christmas tree will be recycled and reused even more after the New Year.
Christmas Wonderland at the Peninsula Boutique & Café
East Tsim Sha Tsui, especially the Peninsula, turns into a realm of festive wonders every Christmas season and not less this year. Until December 26th, the Peninsula Christmas Show includes:
A free Christmas card.

Care for the little ones.

Live music (weekends only).

Personalized gift service.
Get your cameras ready for a life-size snapshot of the Christmas bear and beautiful decorations around the hotel!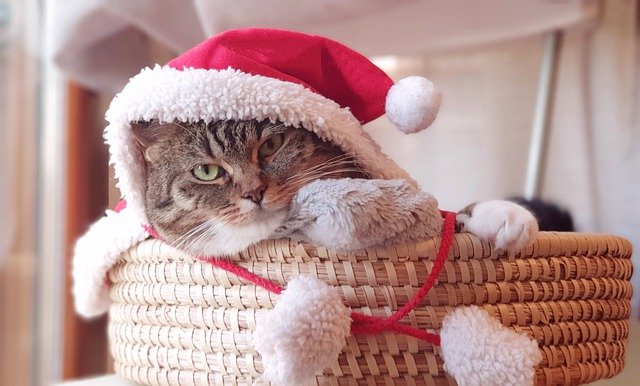 An evening with Santa Claus with glitter and Gore
Are you on Santa's nice or naughty list? On the 18th and 19th of December, between 9 a.m. and 4 p.m., you have the chance to see Santa Claus and his elves in his secret kingdom. Children will receive a personalized invitation to bring their family along and a beautiful map to help them find Santa's kingdom. Families can meet silly elves during the 30-minute magical experience to create amazing arts and crafts. And then meet up with Santa Claus for fun games (each family will meet him individually). Everyone will receive a special gift as long as they are on the nice list!
Festive sparkle at the spa, Four Seasons Hotel Hong Kong
Treat loved ones to this vacation by visiting the Four Seasons Hotel Hong Kong Spa. The hotel offers two seasonal treatments to rejuvenate and balance your system. The first is Winter Warmer, a 120-minute treatment that improves stiffness and improves sleep. The second is the Triple C Lift and Glow Facial, a 60-minute facial treatment that helps firm and brighten the skin. Of course, you can book luxury accommodation at Four Seasons while you're there.
Jack and Beanstalk, Panto players from Hong Kong
Fee Fi Fo Fum! Hong Kong players celebrate their 60th anniversary of pantomime and take Jack and Beanstalk to the Shouson Theater in Wan Chai. Join this happy season with a show full of music, dance, and magic! Hong Kong players have teamed up with Feeding Hong Kong for this event; there will be a collection point for those who wish to donate non-perishable food (think rice, cereals, or BEANS!).
Kakao Friends Christmas Wonderland at Hollywood Plaza
Until January 2nd, 2022, the Star Atrium in Plaza Hollywood will be an interactive and fun Christmas playground with adorable Kakao friends. The area is run by "Ryan Galeon," a two-meter high slide, and "Apeach Teacup," a five-foot-wide trampoline. You can also take selfies with Kakao Friends mascots, dressed in holiday costumes, waiting for you at three themed locations to check in to the region. Don't forget to show Friends of Kakao your favourite goodies!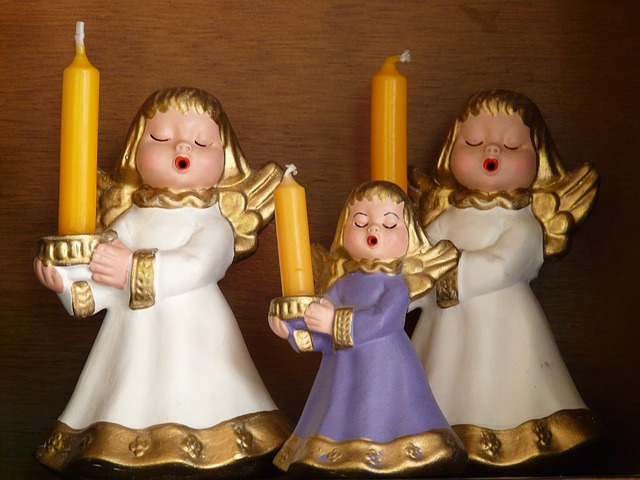 Love Endures: HK Harmonica Choir Christmas Concert
As the light approaches at the end of the tunnel (fingers crossed), celebrate the holiday season with The Harmonics Choir Hong Kong, the largest local choir in the LGBTQIA + community and ally. Featuring a variety of choral works, from Cantonese classics to Broadway hits and Christmas carols, the concert will feature different musical styles and rhythms, as well as uplifting messages of love and hope.
Orient Express arrives in town at the IFC mall.
Until January 2nd, 2022, the legendary Orient Express will arrive in the city for the first time since its launch in 1883. Visit Grand Central Station in the IFC Atrium and board the iconic Midnight Blue Train to be transported to a world of world wonders, magic, and luxury. The layout of this first transcontinental train in Europe will feature treasures, antiques, and historical documents, so you can relive centuries-old journeys and create unique Christmas memories aboard the Orient Express.
Shopping all over town
First, plan an epic shopping spree at one of our favourite downtown malls. Whether you're looking for lifelong socks or personalized gift trims, Hong Kong's best malls will quickly put you in the holiday spirit. Plus, the malls know how to make you feel like the holiday season with their creative decorations, so you won't want to miss out on all the photos.
The Hong Kong Ballet presents the Nutcracker.
Spice up this holiday season and watch the famous Nutcracker Christmas ballet. The show, which runs from December 11-26, stars Hong Kong Sinfonietta, directors Yip Wing-sie and Vivian Ip, and set designer and costume designer Gabriela Tylesova. This is a perfect Christmas event for anyone who wants to immerse themselves in Tchaikovsky's timeless work.
The Murray's All Day Vacation Christmas Package
Until December 30th, join Murray for a whole month of celebration! Packages start at $2,500 and include breakfast for two, festive afternoon tea and dinner for two, free overnight parking, and free access to Santa's Cave, games room, and children's lounge. Guests will be greeted with glasses of mulled wine and will receive one Christmas sock per stay. There is nothing more festive than that!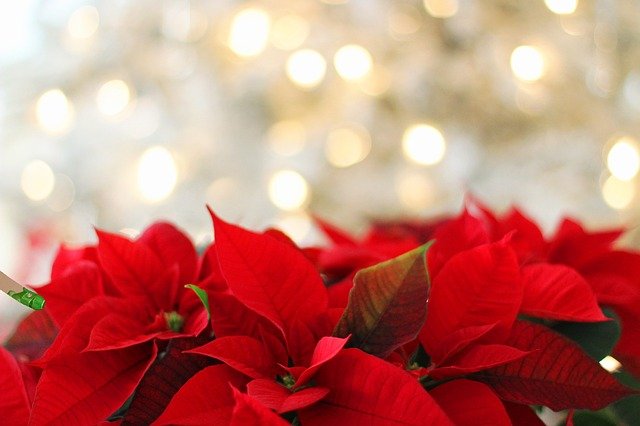 Toni & Guy x Art of Living Florist: British Hair Care x Floral Jamming Workshop
Channel your artist (and florist) while attending a whimsical floral scrambling workshop for a limited time. Featured by Toni & Guy in their newly renovated pilot store in Central, local brand Floristry runs the pop-up store by Art of Living. During this workshop, you will enjoy a flower arrangement session and a deep hydration treatment for the hair in the salon. And at the end of the event, you will surely look super classy and take home the personalized bouquet. A perfect activity for the holidays!
Conclusion
The holidays are fast approaching, and now we see trees and lights all over the city! Join us to enjoy the most beautiful time of the year. Whether you're shopping for everyone on your list and looking for plenty of Christmas goodies or several dining options to meet all of your Christmas banquet needs, our guide will help you plan and explore Christmas in the beautiful city of Hong Kong.