Okay Smartass, so what's the best WAY TO GET A BANK ACCOUNT FOR MY HONG KONG DOMESTIC WORKER.
Domestic helpers often need bank accounts. But it's nice to set one up because having a bank account is an excellent way to ensure money can be kept aside for savings and other emergencies. It's also an excellent way to record salary payments for employers and domestic helpers.
Domestic helpers find it challenging to open a bank account In Hong Kong if they are not citizens or need the paperwork to create a bank account. It can be challenging. Nevertheless, the benefit of opening a bank account is higher than the time s
pent.
Having a bank account in Hong Kong is expensive, but only some banks offer no-frills, low-cost savings accounts. Employers don't need to accompany domestic helpers to open a bank account, but it may be helpful.
Before deciding which bank to open an account with, consider your options and make sure you understand the fees, terms, conditions, and services that come with the account.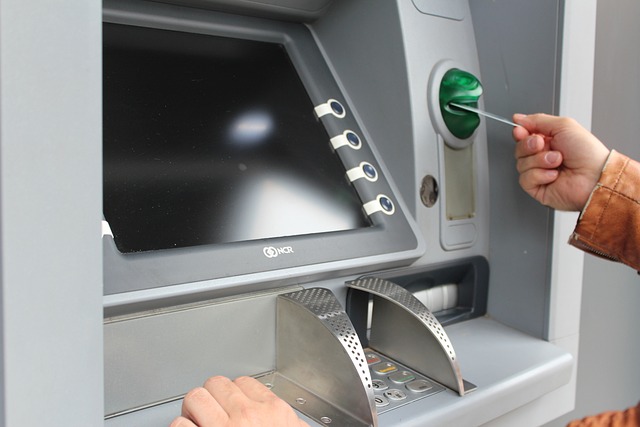 What is Needed to Open a Bank Account?
Opening a bank account can be complicated for some people living in Hong kong. It's more advisable if an employer follows his helpers to the bank to create a new bank account. The document often required by banks for the creation of an account includes
a passport, ID, employment contract, and sometimes an OEC number for Filipino domestic helpers.
Things You Should Know Before Choosing a Bank For Your Domestic Helper.
Not all banks welcome domestic helpers, so it is better if you go with her. Before choosing, check if they require a minimum monthly balance, as most banks expect HK$5,000 to HK$10,000.
You should also check for free ATM service and low ATM fees because some banks allow all transactions through the ATM rather than inside the bank using a teller. Many banks now charge when you use an ATM card, while some are free. Make sure you choose a bank with no ATM charge for your helper.
Banks are available for you to choose from in Hong Kong.
You and your helper can choose many banks, but you must go through their terms and services before banking.
Hang Seng Bank
A Hang Seng Bank ATM Statement Savings Account is one of the most convenient bank accounts in Hong Kong. For domestic helpers, there is no minimum monthly balance. The bank requires an initial deposit of at least HK$500.
Document requirements for creating a Hang Seng Bank are:
1. Passport
2. Hong Kong ID card
3. OEC number might be required for Filipino domestic helpers 4. The original employment contract
The Asian Migrants Credit Union
The Asian Migrants Credit Union proposes savings accounts for migrants in Hong Kong, with a minimum balance as low as HK$5. To open an Asian Migrant Credit Union account, you must contact the organization directly.
Document requirements for creating an Asian Migrants credit union account are:
Hk ID card.
Bank of China
The Bank of China is another option for banks without a minimum monthly balance.
Document requirements for creating a Bank of China account are:
1. Passport
2. Hong Kong ID card
3. Original employment contract
4. OEC number might be required for Filipino domestic helpers
How to Apply
Visit a branch with the required documents. Book an appointment
Call. +852 3988 2388
HSBC
The HSBC Bank is another option for banks without a minimum monthly balance and no over-the-counter withdrawal fee. Still, it requires an initial deposit of HK $2000.
Document requirements for creating an HSBC account are:
1. Passport
2. HKID
3. OEC number might be required for Filipino domestic helpers.
How to Apply
Visit a branch with the required documents.
Book an appointment Call: 2233 3000
Citibank
Citibank is another excellent option for domestic workers to bank in Hong Kong with a minimum monthly balance of $10,000, with a $100 fee for dropping below this. If this is not possible for your domestic helper, consider looking elsewhere. However, this bank has a positive reputation. Making an over-the-counter withdrawal incurs a $20 fee.
Document requirements for creating a Citibank account are.
Utility bills or Bank statement

HK ID or Passport
How to Apply.
Visit a branch with the required documents.
Book an appointment Call: 2860 0333
Standard Chartered bank
This bank has a similar setup requirement as Citibank but does not require proof of address. They also require the same amount as the monthly minimum balance, but the fee for dropping below is $120 rather than $100. They do not charge a fee for making over-the-counter withdrawals, though.
Document requirements for creating a standard chartered account are:
Passport

HK ID
How to apply
Visit a branch with the required documents.
Book an appointment Call: (852) 2886 8868
Office hours:
Monday through Friday: from 9:00 a.m. to 5:30 p.m. prompt.
Saturday from 9:00 a.m. to 12:30 p.m.
This service is not available on Sundays and public holidays.
Business Banking Centers.
Tsim Sha Tsui Business Banking Centre
1/F, Golden Crown Court, 66-70 Nathan Road, Tsim Sha Tsui, Kowloon
Causeway Bay Business Banking Centre
M/F., Yee Wah Mansion, 38-40A Yee Wo Street, Causeway Bay, Hong Kong
BENEFITS OF HAVING A BANK ACCOUNT
Savings: having a bank account aids in building a habit of setting aside money for the future.
There are different bank accounts, like fixed deposits, current deposits, etc., which customers can choose based on their preferences.
A savings account can offer the holder a small profit on her deposit. If the bank has permission to use your money to make investments, then in exchange, the bank will compensate you by paying you a low-interest rate.
Liquidity
It provides high liquidity, especially when a domestic helper needs a vast amount of money for emergencies. You can deposit or withdraw your money when needed and send remittances through the bank.
Identity
It provides a domestic helper identity that various governmental institutions recognize.
Transparency
The bank transactions are transparent, and you can track transactions through your Passbook.
Safety
keeping money in a bank account is safe and well-regulated. Money kept at home or held in person can be lost due to disaster, such as a fire outbreak, or can get stolen.
Accessibility
Instead of carrying a considerable amount of your money with you everywhere, having a bank account allows you to withdraw the same amount from different locations using a debit card. A debit card is used to make purchases online or in stores or withdraw cash from an ATM. For a more significant amount of money, using a cheque allows the recipient to withdraw a considerable amount of money from her account.
WHY MUST YOUR DOMESTIC HELPER PROTECT HER ACCOUNT?
Illegal access to people's bank accounts is one of the growing financial crimes today. Criminals are always trying to get access to their bank accounts and make various purchases with the information registered on the account. If you were adequately prepared, this could cost you thousands of dollars, severely ruining your budget.
How can your domestic helper protect her account?
Check Your Accounts Regularly
Keep an eye on your account regularly, which will help you know when something is wrong. Even accounts you do not use very frequently should be checked at regular intervals. Balance your checking account each month or probably weekly to ensure all the purchases being debited from your account are actual purchases made by you. If something seems wrong, feel free to contact your bank immediately.
Do Not Give Out Your PIN to Anyone
While this tip may seem obvious to those who have had a checking account for years, it can be more evident to new checking account holders. Your PIN should be given to someone other than bank tellers. If you are ever asked over the phone to directly give your PIN to the person on the other end, don't do it! Even if they say, they are from your bank. Most banks have an automated system asking you to punch in or say your PIN and then connect you to a teller or bank representative. Remind your family members and friends that they will never give anyone their PIN.
Be mindful of Where You Access Your Account.
You can pop into a fast food place on just about any corner and get a free Wi-Fi access. This allows you to get work done outside the office, but think carefully before using these connections to check your banking account. Remember, these are public places, and you need to know what security measures have been put in place. Is someone looking over your shoulder as you put in your login details to your bank account? It might be a hacker who can access your account through a public Wi-Fi connection.
Avoid ATMs in Touristy Areas or Places That
Do Not Look Safe
If you need to use an ATM, it's always best to use one you are familiar with and sure belongs to your bank. It's advisable to avoid ATMs in touristy locations or stand-alone ATMs that do not look in place. You will not only save yourself money by avoiding ATM fees but may also save yourself from having your bank information taken by scammers.
FINAL THOUGHTS.
There are a variety of banks in Hong Kong, but based on our research, the banks mentioned above are the best for Domestic helpers living in Hong Kong. You can go with your helper to any of these banks of your choice and help her start a safe and easy banking experience.
Thanks, and I hope this article is helpful!
And don't call me smartass - I am just Antonia Francesca