How about getting your helper some additional training to skill her up?
Schools for domestic helpers in Hong Kong
Any Hong Kong family with domestic workers knows what a blessing these amazing men and women can be! If there is a domestic helper at home, you need to make sure your helper feels supported and loved. Families are now stepping up their efforts to improve the well-being and prospects of their employees by enrolling them in training focused on a particular skill or activity. Beyond the specifics of employment contracts, families ensure that the maid feels appreciated while caring for their family and home. What's even better is that both employer and team member benefit. Choose from this variety of valuable and interesting lectures and workshops to get help in Hong Kong.
Note: The situation in H.K. regarding coronavirus shutdowns and time restrictions is constantly evolving. Many schools take extra precautions but advise your domestic worker to follow the latest government advice and stay at home if you've recently travelled overseas, interacted with someone who has been tested for Covid or has the symptoms. Many of these physical classes are temporarily suspended and will resume physically once the COVID-19 outbreak is contained. But for now, the majority are available online.
Below are some of the courses and schools you can enrol your domestic worker for:
BABY AND CHILD CARE
From dressing and feeding to managing bad behaviour and communicating with young children, learning the details of the child and baby care is essential to ensuring your babies are safe and well cared for. Helpers may also benefit from childcare courses, as this is often the first type of experience sought after by potential employers.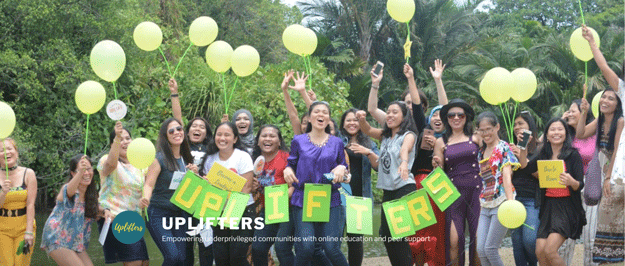 Uplifters
Uplifters strives to empower disadvantaged communities with online education and specialize in learning modules for domestic workers. Its online baby care content, developed by a paediatrician, covers the care, safety, and development from 0-18 months. Designed for domestic workers, other topics covered in this lesson are child protection, hygiene, food safety, child guidelines, health, and contact with the employer.
Uplifters
Annerley
Annerley, the OT&P Maternity Hospital, offers a variety of babysitting and care classes. These range from babysitting (taught by a behavioural therapist to teach your assistant how to cope with a toddler's behaviour) to a babysitting workshop for children aged 0-12 months.
Annerley - Midwifery Clinic, L.G. Floor, Century Square, 1 D'Aguilar Street, Central, Hong Kong, 2983 1558, annerley@otandp.com
www.annerley.com.hk
Inspired
Inspired was launched in 2018 by a professional trained in the early years. It offers training courses for caregivers because it recognizes that domestic workers play an essential role in our families and the lives of the children in their care. It provides a wide variety of programs that include communicating with young children, learning through play in the early years, helping children learn to cooperate, and much more.
+85261913343
www.inspiredhk.com
Matilda International Hospital
Matilda International Hospital offers a childcare course for domestic workers, especially those who work with children 0-1-year-old. Students take multiple-choice exams at the end of the course, and the teacher will conduct a performance review. If approved, they will receive a Certificate of Care from Matilda International Hospital.
Matilda International Hospital, 41 Mount Kellett Road, The Peak, Hong Kong,
+8522849-0357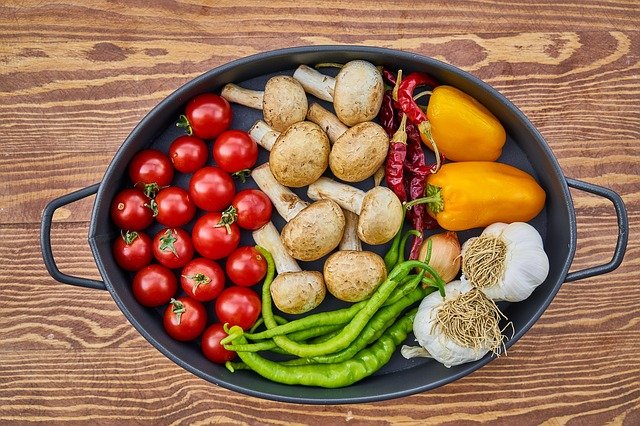 FOOD AND NUTRITION
Finding a cooking class for your domestic helper will mean your family will receive a healthy balanced diet, usually made with locally sourced foods.
Super Helper
Super Helper offers classes that teach the basics and more about Western Cooking, Asian Cooking (in progress), and Housekeeping Services (nanny and housekeeping). Cooking and cleaning workshops get organized in separate locations.
Super Helper Cooking Class, 14A 49 Wong Chuk Hang Road, Aberdeen, Hong Kong,
+8523594-6111,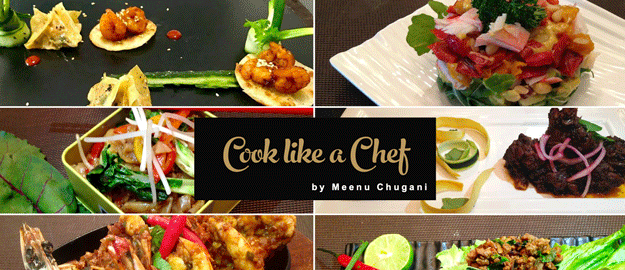 Cook like a Chef
Cook like a Chef teaches global culinary skills based on market-driven ingredients. These classes happen twice a week, and domestic workers can attend. Meenu Chugani, who leads the course, offers individual, pre-packaged and personalized lessons.
Cook Like a Chef,
+8526083-0430,

Y.W.C.A.
The Y.W.C.A. regularly offers cooking classes as part of its Aide Training Academy. Over six days, domestic helpers learn the basics of Western cooking and kitchen management. Helpers learn to prepare meals for the whole day, including breakfast, lunch, dinner, pastries, and snacks.
Y.W.C.A. - Center for Life Improvement and Learning, 3 / F, 1 MacDonnell Road, Central, Hong Kong,
+8523476-1340
FIRST AID AND CARDIOPULMONARY RESUSCITATION (C.P.R.)
Knowledge of first aid practices is essential to ensure that your domestic helper can provide adequate medical care in an emergency.
Hong Kong Red Cross
The Hong Kong Red Cross offers an 8-hour first aid course for home help in English, Cantonese, or Putonghua. The program aims to increase the vigilance of domestic workers in the face of accidents and prevent household accidents. The course can take place at the client's home or the Red Cross Training Center.
Hong Kong Red Cross, various Hong Kong offices,
+8523971-0288
Best First Aid
Best First Aid offers a 3-hour first aid and C.P.R. course for babies and toddlers. The course focuses on the types of medical emergencies that children face and how they differ from the conditions of adults.
Best First Aid, 5 Tai Mong Tsai Road, Sai Kung, Hong Kong,
+8529239-8369
Matilda International Hospital
The Matilda International Hospital offers first aid training in pediatric emergencies. A practical exam is required to assess participants' practical skills in C.P.R. and first aid.
Matilda International Hospital, 41 Mount Kellett Road, The Peak, Hong Kong,
+8522849-0357
Annerley
In addition to safety bolts and nuts, first aid, and C.P.R., Annerley focuses on making the best decisions in certain situations. It offers an intensive 4-hour first aid course for domestic workers, interactive and practical. Students are expected to participate and train with child-friendly C.P.R. mannequins to facilitate this.
Annerley - Midwifery Clinic, L.G. Floor, Century Square, 1 D'Aguilar Street, Central, Hong Kong,
+8522983-1558
MONEY MANAGEMENT AND PERSONAL GROWTH
This is a gift you can give to your domestic worker; it will come in handy long after they have left your household. Since most domestic workers have low wages and have to take care of large families, financial aid education classes are helpful in them learning to save and increase their hard-earned income.
Enrich
Enrich believes that financial education is essential. It has various courses for beginners, such as Money-Wise Migration, to teaching money management basics to advanced classes, such as Setting Up My Business, for domestic helpers with entrepreneurial ambitions. Enrich's goal is to teach domestic workers how to get out of debt, plan for the future, and make their dreams come true.
Enrich, 1102 Enterprise Building, 228-238 Queen's Road Central, Hong Kong,
+852238-65811
Uplifters
The vision of the Uplifters Personal Development Course is to help domestic workers build a sustainable future for their families, themselves, and their countries. The program consists of two modules which you complete in six months. It is available through an online classroom, making it flexible to accommodate your helper's busy schedule.
Uplifters
LINGUISTIC AND CULTURAL PROGRAMS
From fluency in English, Cantonese, and Mandarin to learning how to communicate effectively with an employer, language and culture programs are essential in helping your assistant feel comfortable at home.

Caritas Community Development Service
The Caritas Asian Migrant Worker Assistance Project organizes orientation seminars to help domestic workers understand Chinese and Western employers' common culture, work expectations, and lifestyle. Its courses encourage assistants to participate collectively, assume social responsibilities, and articulate their rights. It also teaches English, Cantonese, and Mandarin.
Caritas Asian Workers Social Service Project (Office Monday-Friday), Room 7-8, 1 / F, Lee Ga Building, 131 Sai Wan Ho Street, Shau Kei Wan, Hong Kong
Caritas Asian Migrant Worker Social Service Project (Weekend Center), G / F., 28A Fortress Hill Road, Fortress Hill, Hong Kong,
+8522147-5988, SMS and WhatsApp to F.D.H.:
+8525497-2899,
HOPE.
The vision and mission of H.O.P.E. is to support and enhance the integration of ethnic minorities into Hong Kong society. It aims to establish an inclusive community that embraces cultural diversity and racial harmony. It also teaches English and Cantonese at introductory, intermediate, and advanced levels for $100 for a 50-hour course. There are also intercultural activities, personality development, and youth programs.
H.O.P.E., 3 / F, Tak Lee Commercial Building, 113-117 Wan Chai Road, Wan Chai, Hong Kong,
+8522836-3598,
Enrich
The Enrich Speak Up course allows your domestic worker to gain confidence, communicate effectively and know their rights. It is also beneficial because it helps deal with peer pressure, especially when borrowing money from friends and family.
Enrich, 1102 Enterprise Building, 228-238 Queen's Road Central, Hong Kong,
+8522386-5811,
FINAL WORD
Investing in your domestic helper is synonymous with investing in yourself. A domestic helper trained in diverse fields will be able to take good care of your kids, aged parents, and house effectively.
Please book an appointment with us now to talk about the best possible option for your helper's education.