A balikbayan box is the absolute cultured height of family generosity for Philippine domestic helpers living in Hong Kong.
When a helper wants to send a Little Love home, she will bring home an empty cardboard box from the supermarket and then fill it with possessions and gifts that she knows her family at home will love. She puts some personal touches in their air-con seal, then takes it to the post office to send back home to her family in her hometown.
Once packaged and sealed, the whole thing will likely be wrapped up in packing tape and taken to one of the myriads of shipping agencies in Queens Road Central.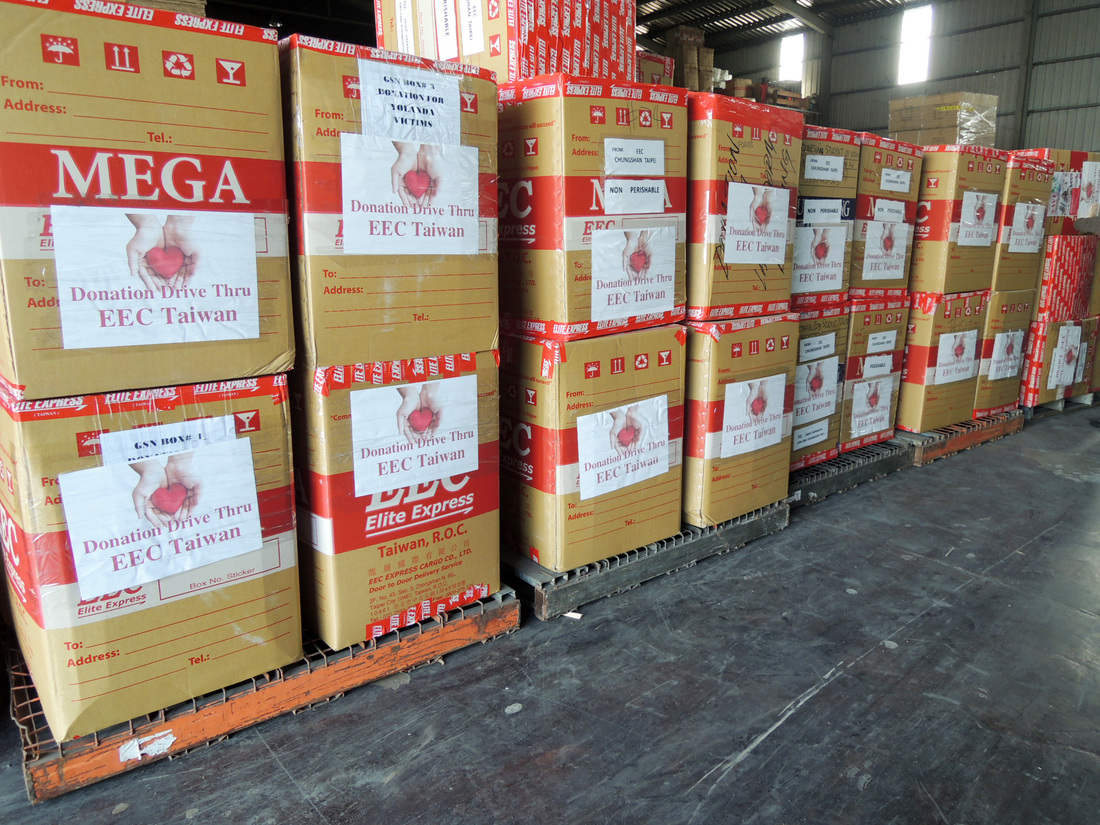 From thence, the journey to the Philippines begins. Over a few short weeks (if heading to a big city like Manila or Cebu) - if heading down to a small island far from the capital - it will find its way to the intended recipients' parents' children, nephew's nieces' grandparents back home. A box of Delight to be opened with joy.
A balikbayan box is a package sent by overseas Filipinos to their families in the Philippines. It typically contains items such as clothing, kitchen utensils, and other miscellaneous items [1]. It is essential for Filipinos living abroad to stay connected with their families back home [2].
The term "balikbayan" is derived from the Filipino words "balik" (return) and "bayan" (country) [3]. It is a way for overseas Filipinos to show their love and support for their families back home. Balikbayan boxes are typically sent during special occasions such as birthdays, holidays, and other celebrations [4].
The balikbayan box symbolises Filipino culture and tradition [3]. It is a way for overseas Filipinos to show their love and support to the people they care about back home [6]. The box's contents vary, depending on what people send back home [7]. They can include clothes, shoes, toys and other items that may be hard to find or expensive in the Philippines [8].
The balikbayan box has been a staple of Filipino culture for generations. In 2023, the process of sending these boxes back home has become even more accessible and more efficient. With the help of modern technology, it is now possible to track the progress of your balikbayan box in real-time, so you know exactly when it will arrive.
Additionally, the shipping cost has been reduced significantly, making it more affordable for Filipinos living abroad to send items back home.
In terms of the items that can be sent, the range of items has expanded significantly. Not only can you send clothing, kitchen utensils, and other miscellaneous items, but you can also now send vitamins and other health supplements. This makes it easier to take care of your family back home. Additionally, there are now more options for brands such as Nike, Air Max, and Skechers, which can help boost the self-esteem of those receiving the box.
Finally, the Bureau of Customs has made it easier to send balikbayan boxes by introducing a volume-based rather than a weight-based system. This means you can now send more items in the same box without worrying about the shipping cost increasing. Additionally, the Bureau of Customs has implemented measures to ensure that the items in the box are secured and protected during transit. 5
Please note that your balikbayan boxes are measured by volume, not by weight. So put everything you think is reasonable and allowed by the Bureau of Customs. In fact, space inside might cause damage to the box while in transit, so ensure you secure everything well."
Here's the list of the 10 most popular items that a Filipino ex-pat might want to send home in 2023:
How to write a letter back home to your nephews or nieces.
Writing a letter to your nephew or niece back home is a great way to stay connected and show them that they are loved, no matter the distance between you. It doesn't have to be complicated—start by making it personal and use a friendly, warm tone that your nephew or niece will appreciate. Focus on the positives and encourage. Consider sending a Balikbayan box with small surprises—it's an excellent opportunity to remind them never to forget how special they are and to stay true to themselves. Reach for the stars and stay curious—you know they have a bright future!
A heartfelt letter to your nephew or niece can be the perfect way to show your love and remind them that you are always thinking of them. Here is an example of what you might write:
Dear [Name of nephew or niece],
I hope this letter finds you well and that you're having a great day. I wanted to let you know how much I miss and love you. I'm sending you a special Balikbayan box from Hong Kong as a reminder that you are always in my thoughts, no matter the distance between us.
Inside, you will find some small surprises that I hope you will enjoy. I wanted to remind you never to forget how special you are and to always stay true to yourself. Reach for the stars and stay curious because you have a bright future!
I love you and miss you more than you can imagine. Enjoy your special Balikbayan box, and I think of you daily.
With love,
Your auntie in Hong Kong
Sources:
Easter Egg!

We totally made this one up, together with our good friend Pau. Pau thinks it might take. We could not agree on how many boxes in total this might take, but Pau added:-
Based on the approximate size of the Mayon Volcano, we can estimate the size of the balikbayan boxes needed to make the replica. The circumference of the volcano is 80 miles (130 km). If the boxes needed to have a volume of one cubic foot (approximately 0.03 cubic metres) each, it would take approximately 4,800 boxes. However, this is a rough estimate as the exact size of the boxes needed to make the replica may vary."
"The next step is to find out how many balikbayan boxes are available in the Philippines. There are already over 50 million boxes distributed yearly, so it should not be difficult to find enough. However, we need to ensure the boxes are empty before we start building our replica of the Mayon Volcano."
What should not go into a Balikbayan box?
Several items should not be put in a balikbayan box, including alcoholic beverages, dismantled auto parts, cultural artefacts and pottery, dog and cat fur, firearms, explosives and guns, food products, hazardous materials, trophies, gold, meats, livestock and poultry. [1]
Other items to avoid include shower gels, shampoo and conditioner, soft toys, and any items in commercial quantities or intended for barter, sale, or for hire. [2]
Sh*tlist:
Will my Balikbayan box get home, come rain or shine?
A balikbayan box is typically made of solid cardboard and can hold much weight. It is also waterproof, so you do not have to worry about any items getting wet if they are packed inside. The Philippine postal service makes the boxes as a way of helping Filipino families send home items they cannot afford to buy in their new country.
I packed my Balikbayan box up - how will I ship it?
Several shipping agencies offer balikbayan box services from Hong Kong. According to [1], Afreight (Asia – Pacific) Ltd. is a DTI-Registered Local Freight Forwarding Company in the Philippines that offers balikbayan box services from Hong Kong. Their address is Shop 372 Worldwide Plaza, 19 Des Voeux Road, Central Hong Kong, and their phone number is +852 2522 4253.
LBC Express also offers shipping services from Hong Kong to the Philippines, including balikbayan boxes [2]. They provide air freight solutions for those who need their package sent quickly.
ForexShip.com is another option for sending balikbayan boxes from Hong Kong [3]. They offer international shipping services and have a customer success team available 24/7.
Shipping references: